Constant assessment and readjustment of strategies, competencies and processes are an integral part of modern business life. Responsibility for planning, communication and implementation of changes lies with the managers.
With our extensive experience and the tools we have developed in-house we are on hand to help you achieve the goals you have set. Improve the quality and outcome of onboarding processes and increase the efficiency of employee qualification measures through the use of our award-winning tool INPEGRAM®.
Take advantage of our Efficiency Check to analyse the current status quo and use our "Status Check" to verify sucesses, and benefit from the independent perspective of an external consultant to help evaluate how you plan your future measures. The PERSPECTIV "Kompetenzampel®" (capabilities traffic light) for resource-oriented employee development supports you in all stages of staff development.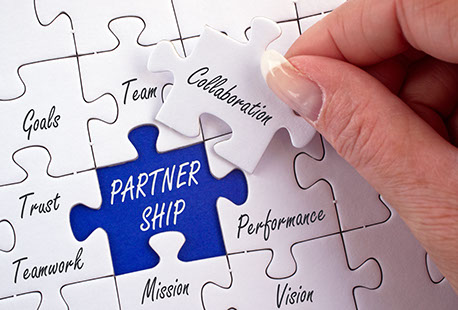 We believe that all development activities need to be related directly to a person's everyday situations for them to be effective and sustainable. They also need to be full of practical ideas, in a friendly and motivating setting. This passion guides us in selecting our partners. What we consider crucial is:
A highly interactive and stimulating working method
Simple models that convey theoretical ideas effectively
Experimental implementation phases for testing new ideas followed by targeted feedback
A humorous and friendly atmosphere
And, last but not least, the highly qualified and persuasive personality of the consultant
INPEGRAM®
Integration and qualification of personnel: our tool INPEGRAM® guides you in conducting systematic, efficient and transparent development processes and increases motivation, commitment and employee retention.
Awarded:
Qualified Product 2019
Second place at the DVCT Award
Lights, Camera … and Action!
Video presence, the new key to success
Video communication is all around prompting us to be authentic and convincing in front of a camera. To achieve this we need to make the camera our "ally". With years of experience as an actor, our expert Marko Pustisek coaches you in developing strategies and techniques to bridge spatial separation and be as effective as in a face-to-face meeting.
Coaching and Consultation
also available via
video conference or online seminar!
Mörk-Bau, Leonberg & Ulm
Planung Engineering Nick, Leonberg
Mörk Immobilien, Leonberg
BUG Rohrreinigung
Haußer Wohnbau
GWG, Stuttgart
Feinmetall, Herrenberg
SCM Verlag, Holzgerlingen
Demicon, Stuttgart
Alten GmbH, Stuttgart
Aconext Holding
Röckle Schaltanlagen, Leonberg
FOM, Stuttgart
HfT, Stuttgart
Stadtverwaltung Ludwigsburg
RMK, Winnenden
Krippe und Kindergarten Rominger
Kindertagesstätte Gospelforum
MH Plus Krankenkasse, Ludwigsburg
Energieagentur Rems-Murr GmbH
Anna-Haag-Haus, Stuttgart
The coachee's openness to the consultant can clearly be felt – this enables her critical reflection on behavior patterns and produces the best results. (A coachee's line manager)

"It was especially positive how you approached my needs and incorporated the necessary steps resulting from this in the process." (Architect)

"You have a very good feeling for getting to the core of an issue, which is really agreeable. We quickly get to the heart of the matter without any long explanations." (Project manager)

"It is always fascinating how you get straight to the heart of the matter,so it can be worked on it in a purposeful way." (General manager in construction and real estate)
